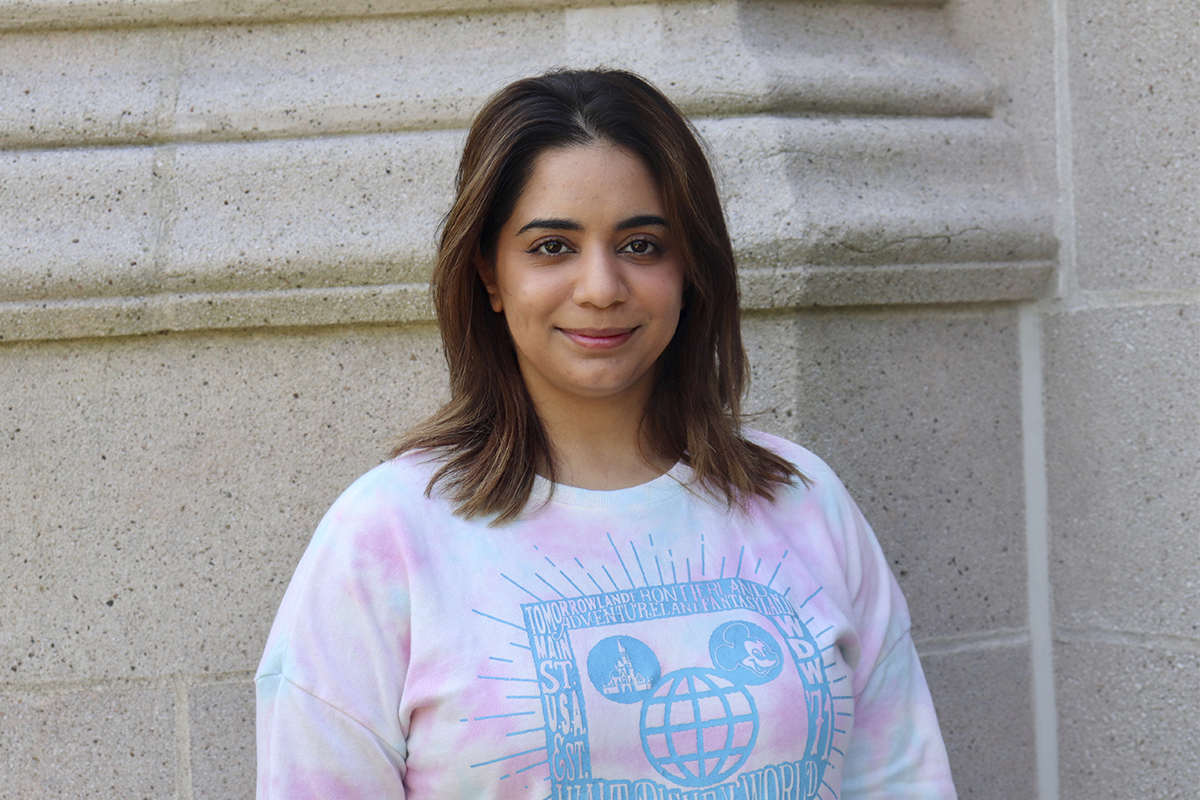 Aisha Alzaabi is from Abu Dhabi, United Arab Emirates, and holds a Bacholor of Law degree from Al Ain University and an Executive& Diploma in Sports Management from Sorbonne University Abu Dhabi. Aisha is studying for an LLM in U.S. Legal Studies.
1. What made you want to attend law school?  
A law degree can help you gain a better understanding of legal processes, as well as analytical ability, logical reasoning skills and critical thinking. Aside from that, the law stream can assist you in your daily life when you need to sign legal documents or contracts that contain complex language and terms.
2. Why did you choose UConn Law?  
Besides the handsome Jonathan the Husky? UConn Law has a respectable reputation and many well-known lawyers have graduated from the school, which made me really look forward to enrolling in the program. Moreover, the school spirit is unbelievably contagious here, and the academic staff are some of the nicest, friendliest people I've ever met!
3. What are you most looking forward to in this next year?  
To be an experienced lawyer and take the knowledge I've learned in school back to my country and contribute to the law community there. Also, I aspire to be a law professor in the future.
4. What do you do in your spare time?  
I love to relax, go to spas, catch up with my favorite TV shows, exercise, read a book and have a lovely time with family and friends.
5. How do you want to use your law degree?  
In giving back to my country by using the knowledge to improve the legal department back where I work, help other students, offer some help for the people who cannot afford hiring a lawyer whenever I can.
6. What is your favorite lawyer movie, TV show or book?  
To be honest, "Ally McBeal" and "Boston Legal" are my favorite TV shows that motivated me to pursue a law degree. The book that inspired me the most is "Storming the Court," which is an inspiring law student's story that I really encourage students to read.