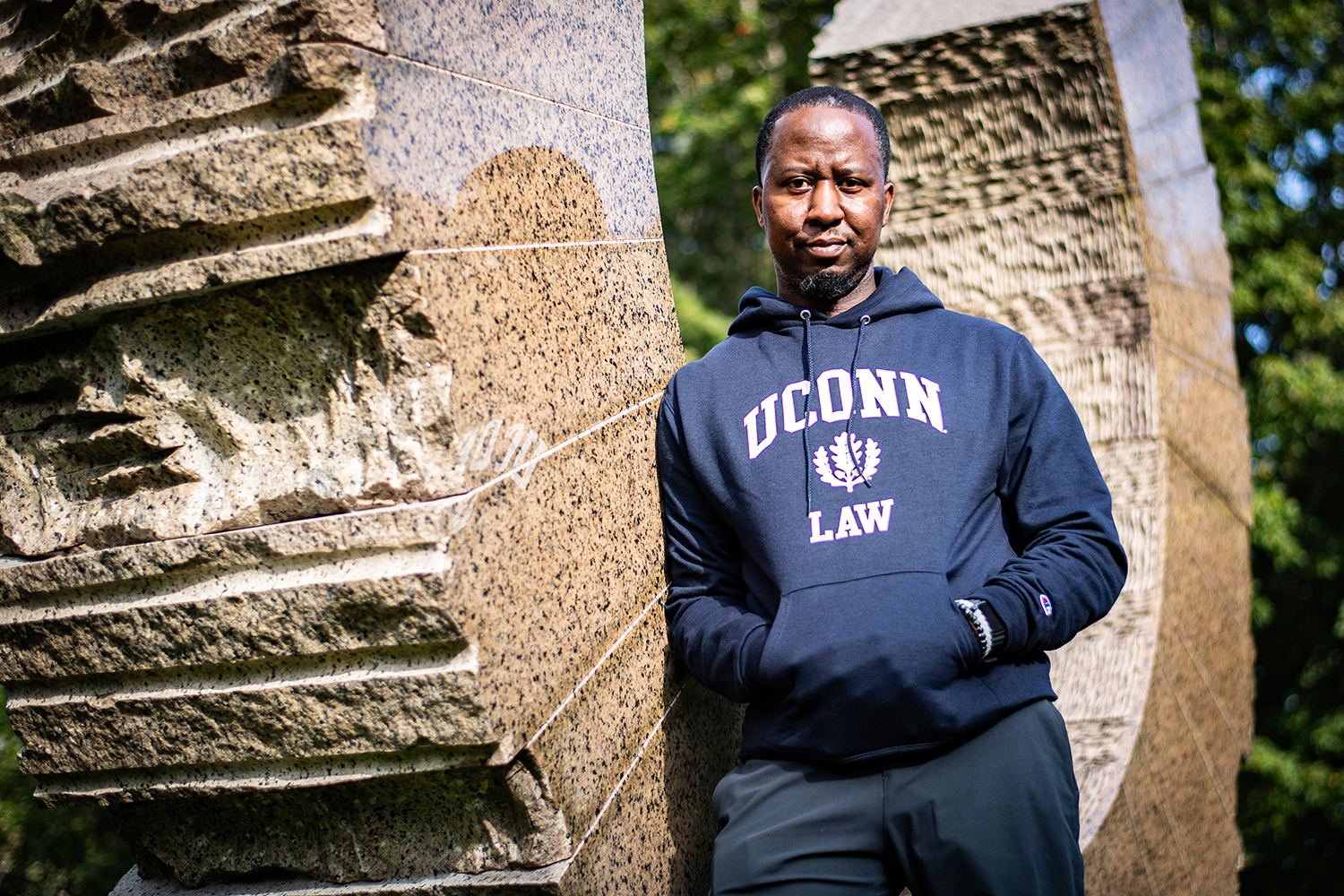 Allyn Wright is a police detective in New Haven, Connecticut, assigned to investigate major crimes. An Evening Division law student, he earned a BS in Chemical Engineering from North Carolina A&T State University and a MS in Financial Crimes from the University of New Haven.
Why did you choose to attend law school?
Law is a part of our everyday lives, and we are affected by its intricacies on a daily basis. Having spent the last 13 years in law enforcement, I have been exposed to the many nuances of the criminal justice system. I am a lifelong learner and someone who is always seeking high aspirations. My curiosity as to the power of a law degree, given my vastly different life and work experiences, led me to pursue law school.
Why did you choose UConn Law?
The flexibility of the part-time evening program works for me; of course the location and access to the legal community in the area was key. UConn Law has a great alumni network, many of whom have already been very supportive of my pursuit of a legal education. The clinical programs and course offerings all appealed to me, along with the well-respected faculty. I really haven't heard too many negatives about UConn Law School. The campus is beautiful and, as an in-state student, the cost is affordable.
How do you want to use your law degree?
That's the million-dollar question! Given my law enforcement background, you might assume I am attending law school to work in the criminal justice field. I have an engineering degree and prior patent law experience, so I am attracted to the opportunities that might become available to work in the IP field. I'm going to explore my options and take a broad range of course and see what I find interesting and what I do not. I have four years ahead of me to figure that one out. I am very interested in appellate work, gaining experience by clerking for a federal judge and then possibly doing litigation work. Sky is the limit, but I am certainly planning for a career after law enforcement.
What do you do in your spare time?
I don't have much spare time, but I enjoy sports, listening to sports and entertainment podcasts and EPSN. I have a 17-year-old son who will hopefully be playing Division 1 college basketball in the next few years. Most of my spare time revolves around traveling to his prep and AAU games all over the country. I'm a coffee snob and enjoy different coffee shops and flying my drone helps me relax.