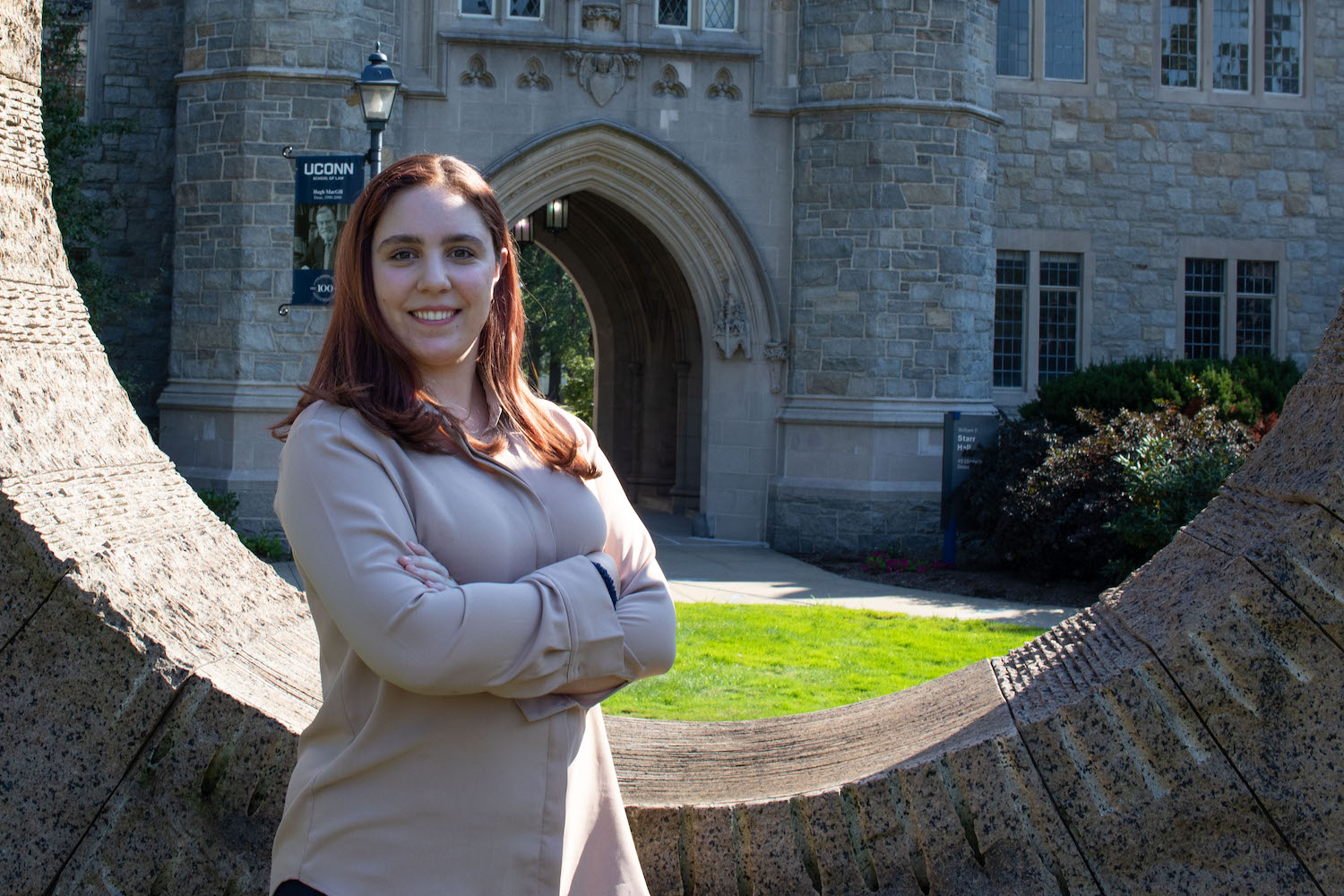 Gabriela Doskos is from Simsbury, Connecticut. She has a BS in Chemical Engineering from Worcester Polytechnic Institute.
Why do you want to attend law school?
I enjoy science, which is why I became an engineer, but I also have always had an interest in technical writing. I didn't know there was a profession that combined these topics until one of my technical writing professors told me about patent law. To me, it is the perfect combination of science and law, and I look forward to exploring this field of study at UConn.
Why did you choose UConn Law?
I chose UConn Law for its robust part-time law program, for the Intellectual Property and Entrepreneurship Law Clinic, and for the beautiful campus. I mean come on, it's basically Hogwarts!
What are you most looking forward to in this next year?
Firstly, I am looking forward to lugging around 30 lbs worth of textbooks so I can skip arm day at the gym. But a close second would be learning about Torts, I've heard they're delicious.
How do you want to use your law degree?
I will be a part-time law student at night while I maintain my current position as a materials and process engineer at an aerospace company. My work with proprietary technology grants me a unique perspective of how intellectual property is used and protected in practical applications. I believe this is valuable to my future studies of intellectual property/patent law.
What do you do in your spare time?
If I'm not reading then I'm playing the violin, and if I'm not playing the violin then I'm reading. If I'm feeling really efficient, then I read about playing the violin.
What is your favorite lawyer movie, TV show or book?
Definitely "How to Get Away with Murder." The main character, Annalise Keating, is a force to be reckoned with in the courtroom and if I practice litigation, I hope I will be as formidable and cunning as her. Without any of the murdering, of course.