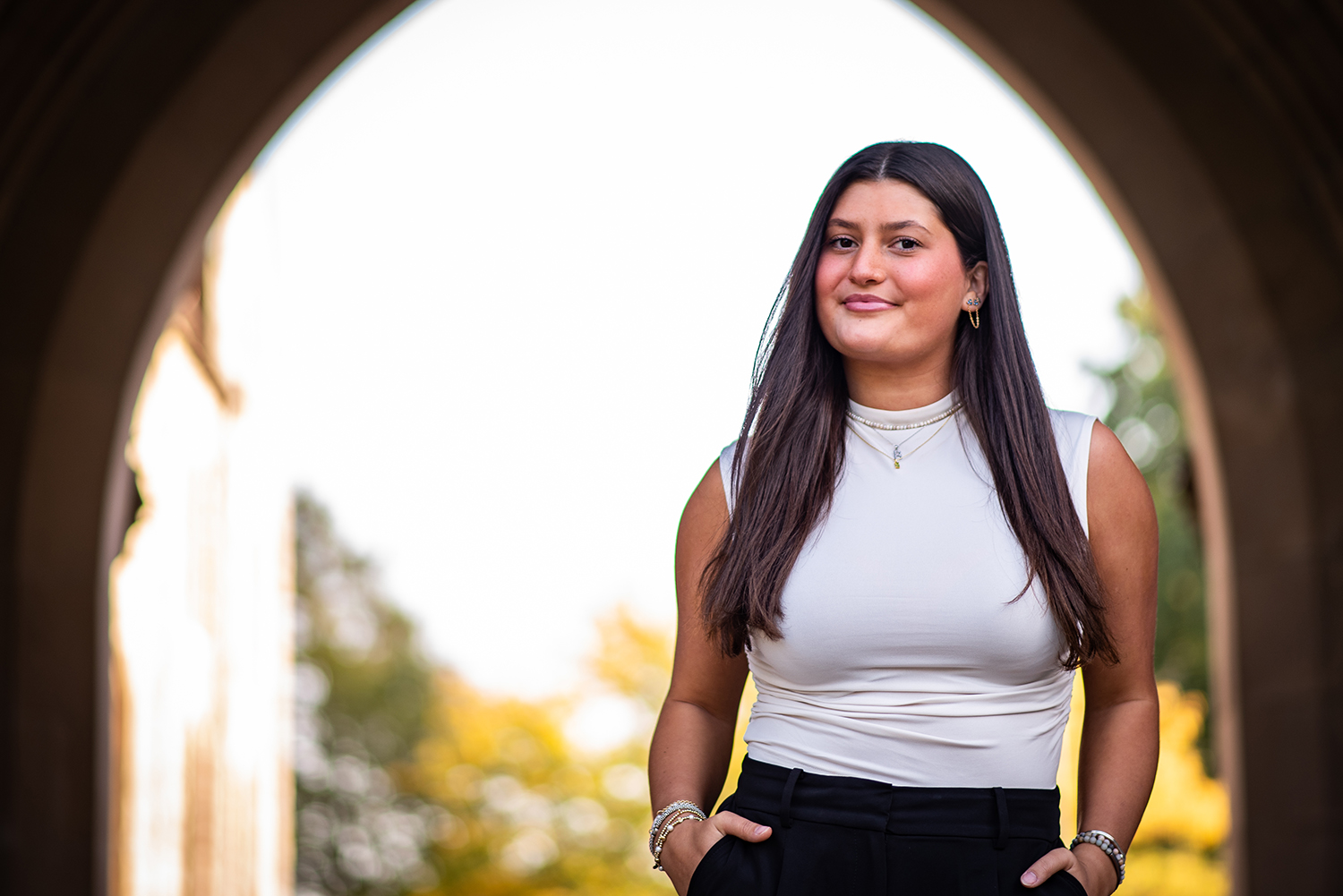 Gabriella Trimarchi graduated in May 2023 from the University of South Carolina with a BA in Criminal Justice and Criminology and Spanish, with a minor in Psychology. She is from Long Valley in rural northern New Jersey.
Why did you choose to attend law school?
I wanted to attend law school because of my interest in the legal system and its role in upholding justice. Studying the law creates this unique opportunity to equip someone with the knowledge and skills to maintain fairness -- something that is easily one of the most important undertakings in our society. I love learning about our legal system and what we can do to continue to improve it throughout changing times. It really is something that I always wanted to pursue; I studied Criminal Justice in undergrad and became so passionate about it, and when someone finds something they're passionate about, it is hard to deter them from following that passion.
Why did you choose UConn Law?
I chose UConn Law because of the many opportunities the institution offers as well as how hands-on it is with its students. When I was going through the law school application process -- which is truly a daunting task -- UConn constantly stood out in my mind. The Admissions Office was always available to speak, answering questions and calming my nerves about my future. Every small thing that I wanted to know, they had an answer for. I was even able to speak directly to Dean Nelson, whose love for the school did not disappoint. As well, UConn's study abroad opportunities are tremendous, which was something that was very important to me going into law school.
How do you want to use your law degree?
In a general sense, I want to use my law degree to create positive change in our legal system. Although I am still figuring out my legal path, I have always been interested in the subject of international and/or immigration law. I find the topic of international affairs and our relationship with other countries fascinating, and as someone whose large majority of family are immigrants, those two fields have always stood out in my mind. My goal as an attorney is to use my legal education to promote fairness and hopefully make a positive impact, whether that be small or large.
What do you do in your spare time?
In my spare time, I love to travel domestically and internationally and learn about other cultures. Things I like to do that are more so for an everyday schedule are play with my dog, Panini, try new recipes, spend time with friends, and go to spin class.