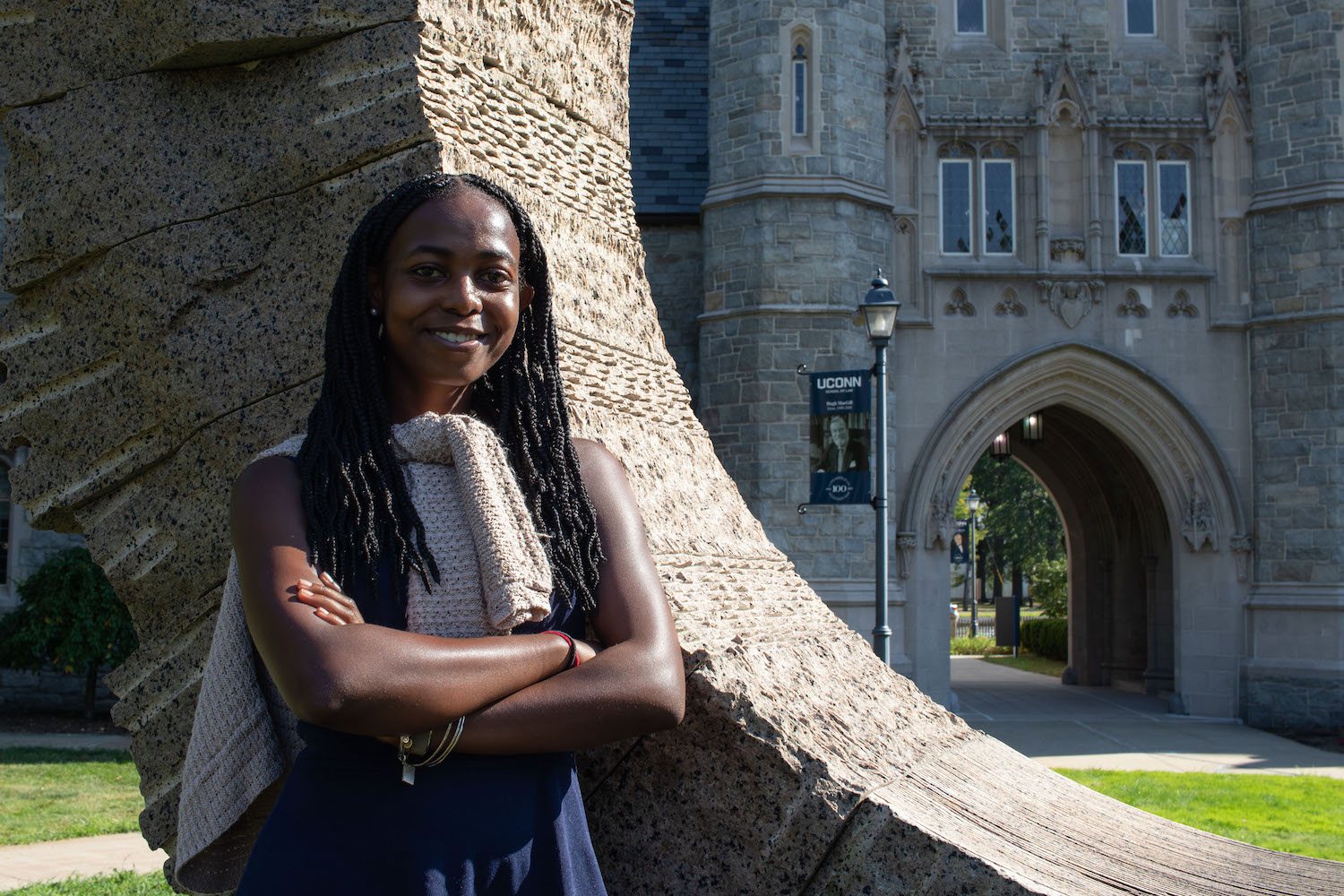 Joy A. Hamer is from Bryn Mawr, Pennsylvania. She earned a BA at Spelman College in Atlanta, where she studied English and History, and an MA in Journalism from Georgetown University in Washington.
Why did you choose UConn Law?
After fiercely considering several institutions, I gained an appreciation for UConn's competitive academic programs, particularly its international programs. However, my decision to attend was cemented after my official visit. The warmth of the campus, on-boarding staff and students was genuine and persuasive.
What are you most looking forward to in this next year?
In the upcoming year, I am looking most forward to cultivating my intellect by completing my core courses at the highest level possible. In addition, I hope to enhance my knowledge of constitutional law so that I can acquire an in-depth understanding of the precedents current Supreme Court justices rely upon to render decisions.
How do you want to use your law degree?
Initially, I aspired to pursue a legal education to enhance my career in journalism. However, UConn offers several programs that will not only compliment my background in journalism but will also expand my interest in politics, technology and international affairs. I remain open and excited to see how my experience at UConn Law will shape my professional career.
What do you do in your spare time?
I have a keen interest in sports, music and reading. However, my true love is travel. I have visited six of the seven continents including Africa, Asia, Australia, Europe, North and South America. I hope to visit Antarctica in the not too distant future.
What is your favorite lawyer movie, TV show or book?
One of my favorite books is "Equal Justice Under Law" by Constance Baker Motley. As the first African-American woman to argue a case before the United States Supreme Court, Motley was truly a pioneer in every sense of the word. In her aforementioned book, we learn that Motley was one of the legal architects of the civil rights movement and a federal judge in the Southern District of New York, which is so inspirational to me as a young African-American woman.