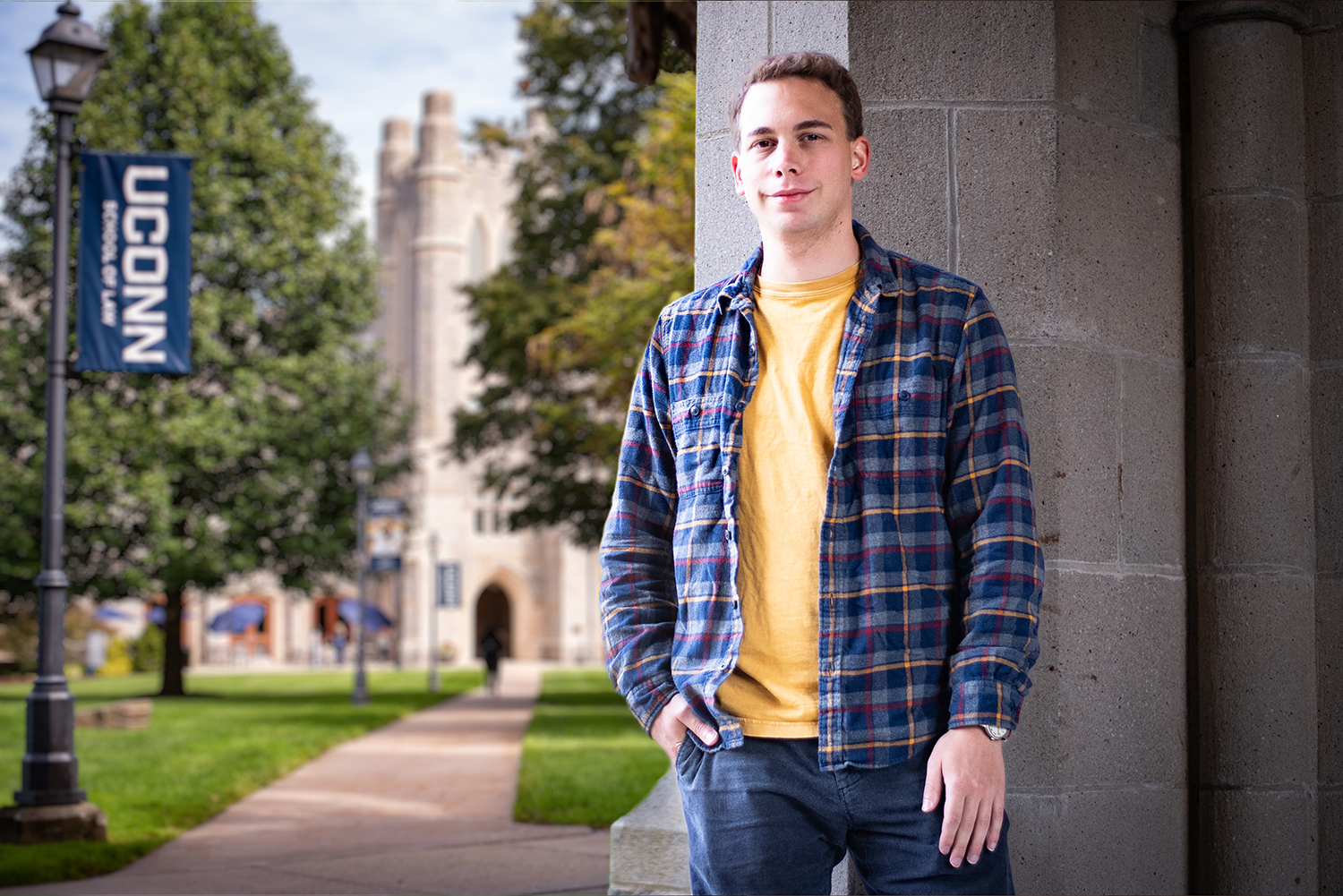 Justin Taverna enlisted in the Marine Corps for four years and was stationed at Camp Lejeune, North Carolina, and deployed to the Persian Gulf. Following his enlistment, Justin enrolled at UConn. He graduated in May 2023 with a degree in Economics and Political Science with a minor in Literary Translation.
Why did you choose to attend law school?
I was drawn to law school for a number of reasons. As a teenager I had loved legal dramas from the lighthearted "My Cousin Vinny" to the moving "Philadelphia." These films, with both entertaining and driven plots, sparked my interest in law. When I became an adult, I witnessed people in my life who are close to me deal with harsh experiences, and some were unable to seek justice. I felt compelled to make a career of advocating on behalf of victims, and those experiences ultimately led me to law school.
Why did you choose UConn Law?
After living in numerous states across the East Coast I attended UConn for undergraduate. I fell in love with Connecticut and want to make a home here. After working with the amazing and warm staff at UConn Law, particularly during the admissions process, it seemed like a natural best fit for making that goal a reality.
How do you want to use your law degree?
I would like to use my law degree to advocate on behalf of people who aren't equipped to advocate for themselves. I think it would be a bit presumptuous to say I had any concrete plans for what my career in law might look like going into my 1L year, but I think that being able to represent the interests of victims would be my goal right now.
What do you do in your spare time?
I am a volunteer firefighter for the town of Vernon, I see it as my way of giving back to my adoptive community and helping others. I enjoy spending a lot of time with those who are important in my life, such as my girlfriend and our cat The Loch Ness Monster (Nessie for short). I've always been interested in films, and enjoy photography, hiking, and playing games with friends as well. I also enjoy reading, and occasionally translating into English, modern Japanese poetry and literature.