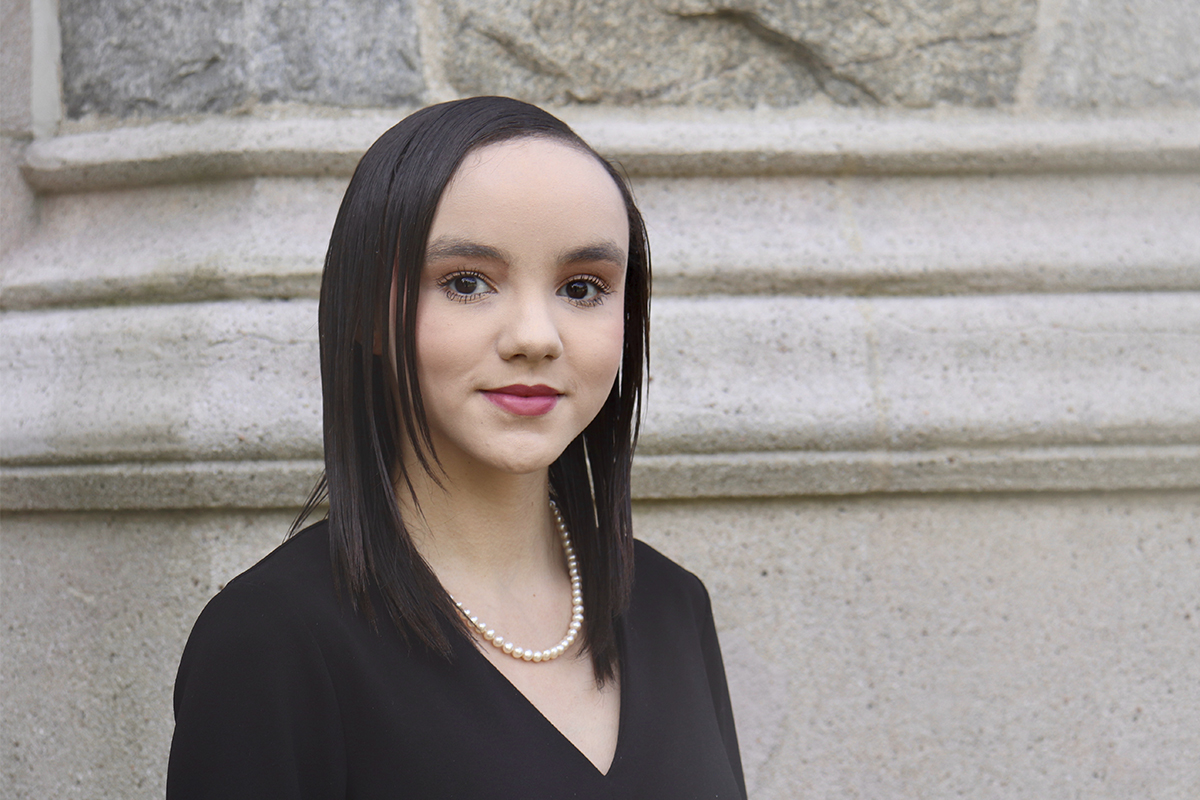 Pearl Rourke is from Avon, Connecticut, and is a graduate of Trinity College in Hartford with a BA in Music and a minor in Legal Studies. Pearl is a student in the Day Division. 
1. What made you want to attend law school? 
I have a deep interest in the law. I was a member of the debate team as well as a political leadership organization, and that increased my desire to be involved in the law. Additionally, the knowledge that I obtained from the Legal Studies courses I took in college also inspired me to attend law school.
2. Why did you choose UConn Law? 
UConn Law was my first choice! When I toured the campus with members of my Pre-Law Society my sophomore year at college, I knew it was the law school for me. My decision was unwavering as I felt at home with the professors, administrators, and law students who were knowledgeable and welcoming. Additionally, the fact that UConn Law is located in Hartford with its close proximity to the various courts provides me with many advantages and opportunities. Lastly, I am interested in practicing law in Connecticut.
3. What are you most looking forward to in these next few years? 
I am looking forward to learning how to practice the law from excellent professors, being engaged in the legal community at UConn Law, finding my niche within the law profession through legal experiences, and meeting new people who share my passion for the law.
4. What do you do in your spare time? 
In my spare time I enjoy going to the theater, especially to watch musicals. I also like to browse different exhibits at museums.
5. How do you want to use your law degree? 
I would like to pursue corporate law. My interests include negotiations as well as other business legal issues. In addition, I am fascinated by the intricacies of contracts. I also want to use my law degree to defend and protect the rights and interests of others. I want to be engaged in the legal community and make a difference in society.
6. What is your favorite lawyer movie, TV show or book? 
My favorite lawyer movie is "The Verdict." The movie discusses second chances, the lawyer-client relationship, witnesses, evidence and malpractice.