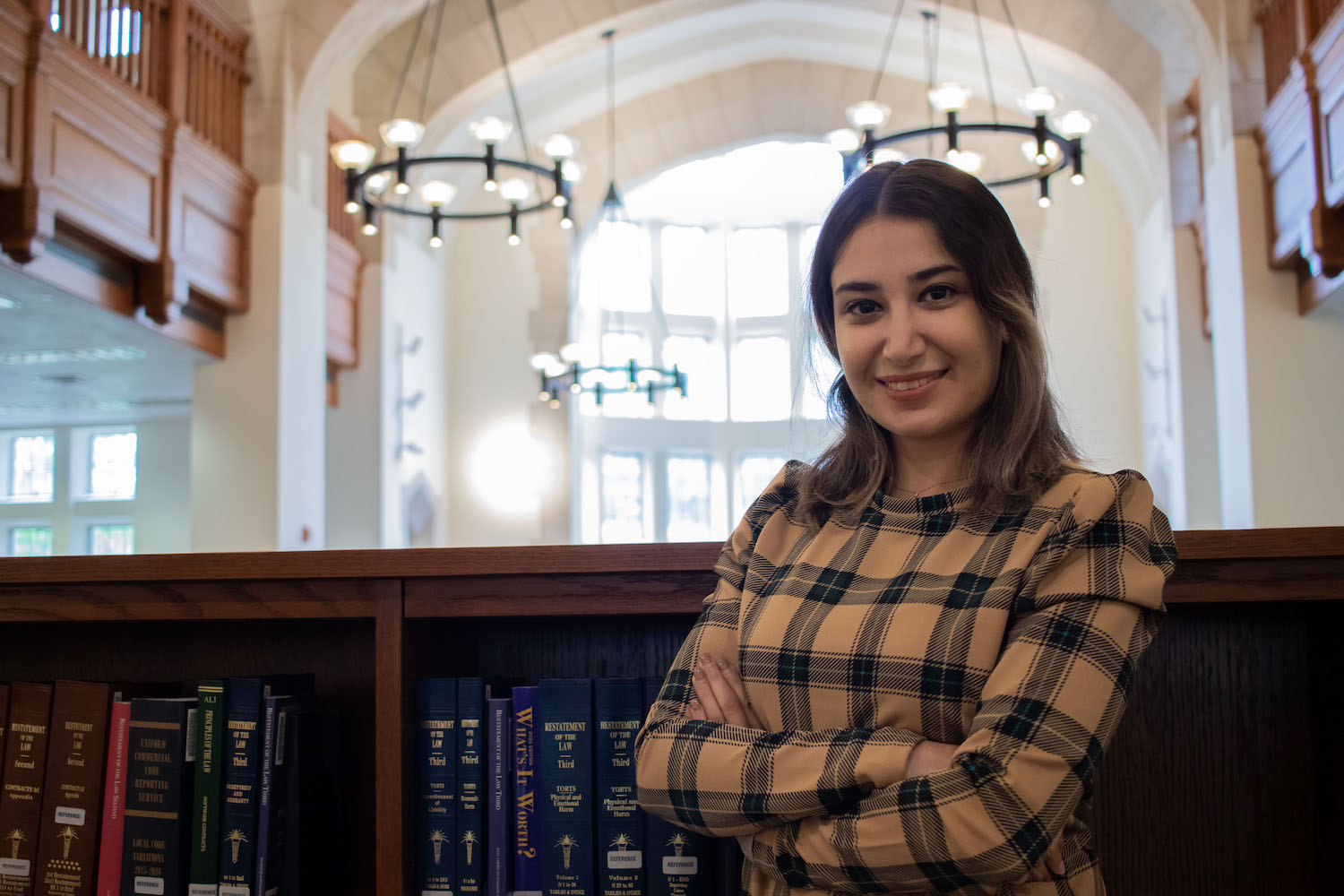 Sahar Fallah was born in Iran and has lived in Connecticut for five years. She earned a bachelor's degree in law from the University of Isfahan.
Why do you want to attend law school? 
Six month ago, I was hired at Hartford Public Library's The American Place Division to support its legal immigration team. My main responsibilities include gathering and assembling case materials and maintaining case files. However, what I revel in most are my daily exchanges with clients from across the globe seeking assistance with applying for U.S. citizenship. These interactions have further heightened my awareness of the opportunities and freedoms that citizenship brings. One such case involved an immigrant woman subjected to domestic violence but she never revealed it to the authorities due to her undocumented status. Sadly, many tolerate such injustice because they are not adequately informed of their rights.
Why did you choose UConn Law? 
I have lived in Connecticut for five years and settled down here. Also, the ranking of UConn law inspired me to think about it. However, I cannot ignore the beauty of the law school campus.
What are you most looking forward to in this next year?
I am looking forward to meeting any open-minded faculty and staff who are friendly and supportive of international students.
How do you want to use your law degree? 
I am now convinced that practicing law on behalf of those most vulnerable is my passion. I observe time and time again how immigrants new to the United States must struggle as they attempt to navigate a sophisticated bureaucracy with complex legal procedures along with the demands of living in a foreign and, at times, hostile environment. As I listen to each individual that I serve, I recognize that I should strive harder to balance my technical knowledge with my compassionate spirit. When people need legal guidance, I want to be fully present to them.
What do you do in your spare time? 
During my free time, I enjoy meeting friends, dancing, walking, and reading. When I read, I completely relax and find myself in another world.
What is your favorite lawyer movie, TV show or book?
Definitely the "Suits" series.