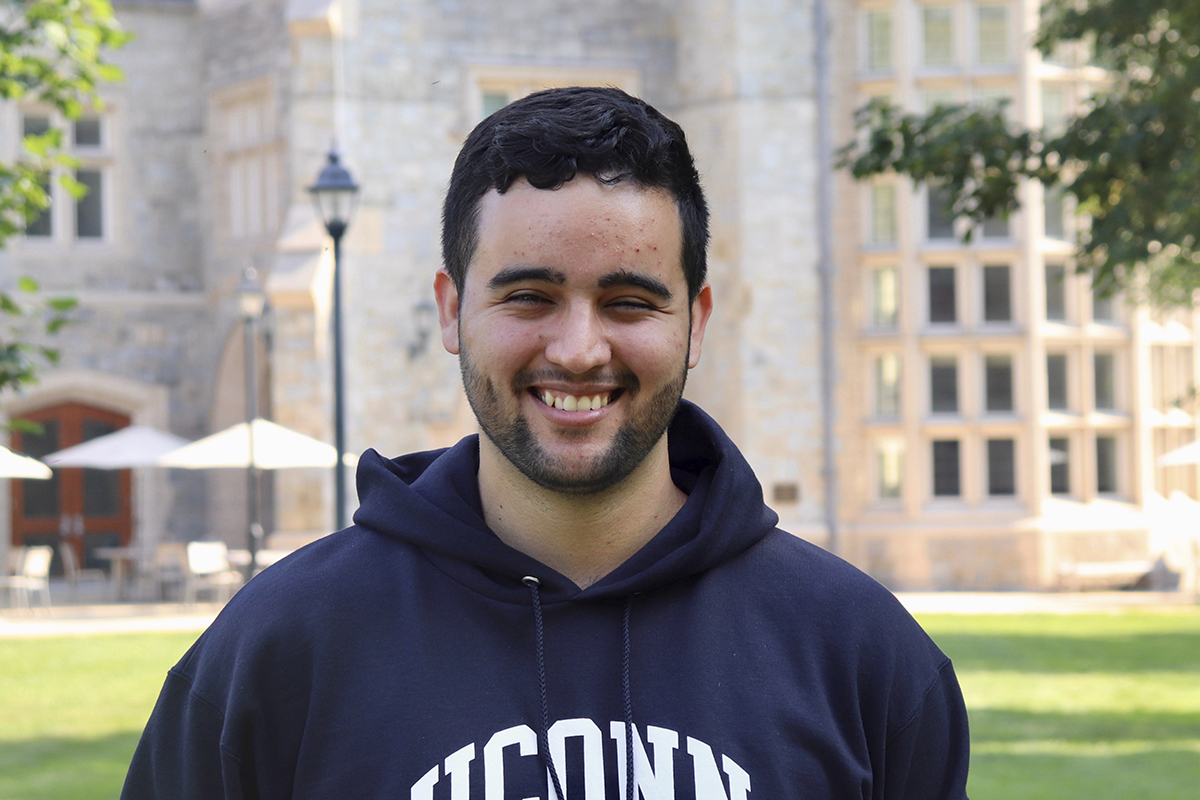 Sebastian Torres is a Florida native and graduate of Florida State University with a BA in Political Science. Sebastian is an Evening Division student.
1. What made you want to attend law school?
I have always been fascinated by organizational structures, legal code and political philosophy ever since I was a kid. I'd been on FSU's Student Senate and would read through student statutes; figuring out how all different aspects of government worked together was fascinating to me. With that and working in a contracts office where I would read over the drafts for fun, I decided that I should make a career out of this.
2. Why did you choose UConn Law?
I've lived my entire life in Florida and honestly just wanted to try something new while I still was young. UConn is a great school with a stellar record in many of the programs I wanted. When they accepted me and offered a good financial aid package it was a pretty easy choice to say yes.
3. What are you most looking forward to in these next few years? 
I'm excited to finally be getting into the nitty-gritty of law and the legal profession as a whole. I'm the first in my family to attend law school or grad school of any kind, so it's been a lot of blind researching on my own and just hoping for the best. Now that I'm finally in I'll be able to begin learning about how the law functions as cases build on previous cases, and I cannot wait.
4. What do you do in your spare time? 
I read, write, make silly videos online and hang out with friends. I love going out and trying to find cool and unique restaurants and locations in a city and can't wait to see what's available in Hartford. I recently took up kickboxing over the summer as a way to stay healthy, and that's been both fun and exhausting.
5. How do you want to use your law degree?
I currently want to work as a transactional/corporate lawyer after I graduate. That being said, there are so many niches in law that I'm probably not even aware of, so I'm keeping my mind and options open till I get started.
6. What is your favorite lawyer movie, TV show or book? 
I've watched most of "How to Get Away with Murder" so I'll go with that, but I hope that my time in law school won't mimic the show. I don't think I'm properly prepared to cover up the murder of my professor's spouse!