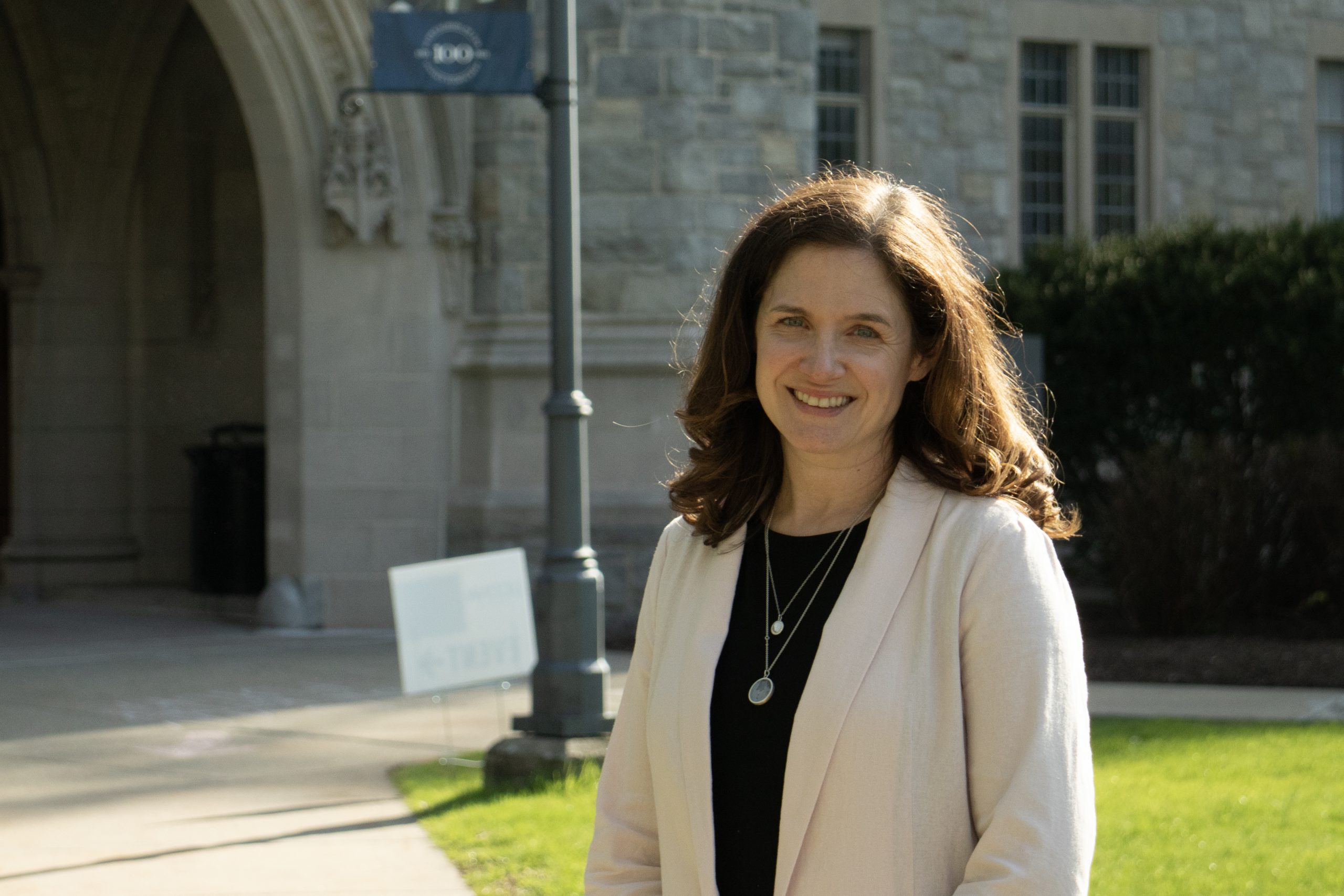 Jennifer Messina always had law school in the back of her mind. After 15 years of working in education and enrichment programming at a non-profit, she decided to follow through on that thought and enroll at UConn Law, motivated in part by her young daughter.
"There are many reasons that prompted me to make this life change, but the most important was my daughter, Molly," Messina said. "I am a single mom, and I wanted her to know that it is never too late to change your life or go after something big. She is my North Star, and I hope she knows she is strong enough to do anything."
Both mother and daughter have gone through major changes during Messina's three years of law school. While Messina has pursued a new career, she's watched her daughter go to kindergarten, learn to read, and face the challenges and excitement of growing up. Solo parenting while going to law school during a pandemic wasn't easy, but Messina said she always tried to focus on the immense privilege she had to be attending law school.
She will graduate with a JD on May 14 and then work as an associate at Madsen, Prestley & Parenteau LLC, a civil rights firm in Hartford that focuses on employment discrimination matters.
Messina will never forget coming to campus in her second year for the Connecticut Law Review orientation after a year of virtual learning.
"It was wild and amazing to see people for the first time after just seeing their faces on Webex or Zoom for a whole year," she said. "It was so exciting to meet them in person after we went through this very difficult journey of doing our 1L year completely virtually."
In her third year, Messina has served as assistant managing editor of the Connecticut Law Review. She enjoyed supporting new members as they learned the ins and outs of editing scholarly works. Messina also earned the Spirit of the Connecticut Law Review Award, which recognizes an exemplary member who exhibits a strong sense of commitment to the journal.
One of her favorite experiences was working in the clinic at the Center for Children's Advocacy.
"I've always been passionate about children's rights, education and equality, and I was incredibly impressed by the work the attorneys at CCA did on behalf of children," she said.