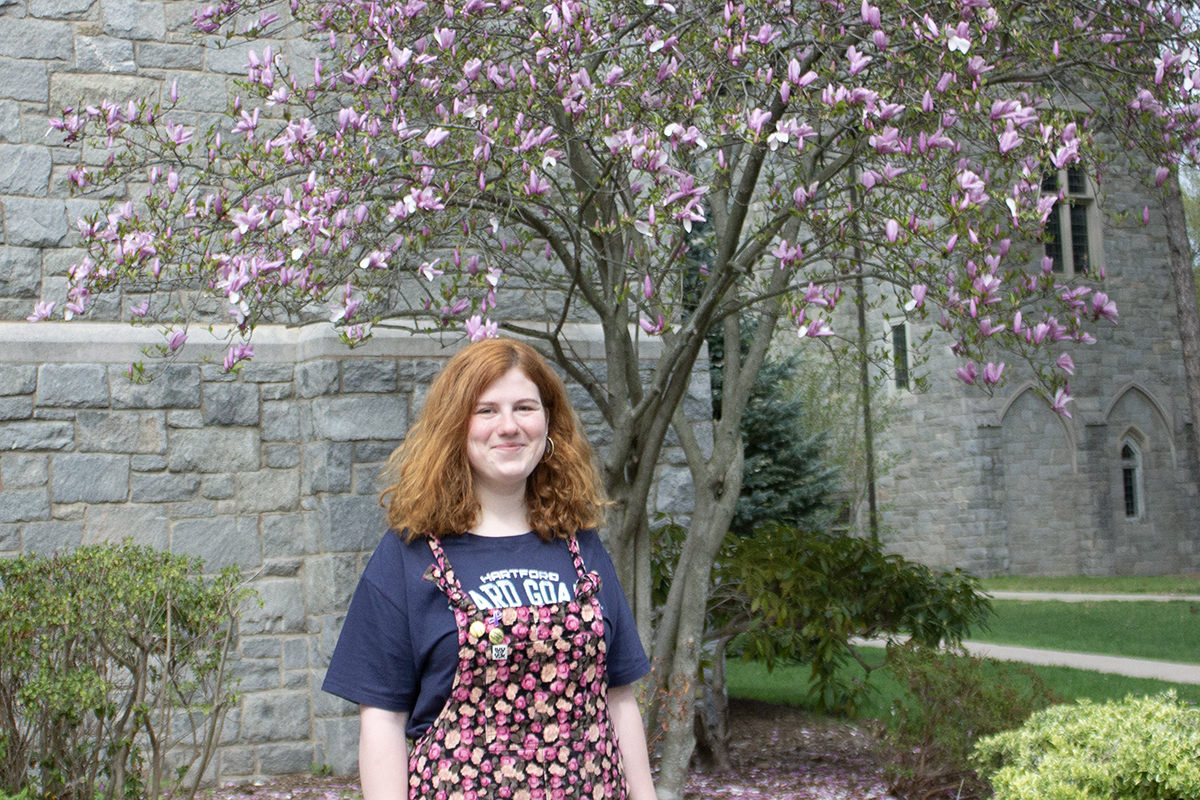 Madara Meļņika's LLM from UConn School of Law is her third law degree. Before enrolling at UConn Law, Meļņika '23 earned bachelor's and master's degrees in law from the University of Latvia, as well as certificates from two other schools.
She started studying law without knowing what work in the field would look like, simply from a will to fight against injustice. After working in the field for several years, including as a law clerk at the Constitutional Court of the Republic of Latvia, Meļņika was awarded a Fulbright Scholarship to study at UConn Law.
She will graduate with her LLM in human rights and social justice on May 14.
Meļņika has been working to arrange post-graduate internships supporting domestic violence victims and contributing to research at the Library of Congress, before returning to Latvia to implement what she's learned, as required by the Fulbright Program. Ultimately, she wants to contribute to transitional justice efforts in post-conflict states.
"A lawyer should and even must look outside their ego, the boundaries of the specific legal field they are working at and even outside the profession," Meļņika said of her biggest takeaway from UConn Law. "Indeed – a lawyer can and must be empathic. This was also an inspiration to never look at the law only for how it is, but always – how it should be."
She felt this was constantly reinforced both in the classroom and at events organized by affinity groups and other student organizations. Meļņika said there is a duty to be respectful and critical, listen to those affected by the law, and learn from other disciplines to make the law work in reality.
As an international student Meļņika was surprised by how accessible her professors and Dean Eboni S. Nelson were. She said the one-on-one conversations she had were inspirational and have helped guide her life decisions in previously unexpected directions.
Meļņika appreciated the opportunity to take courses on the Storrs campus in addition to UConn Law and to attend events hosted by the University's Human Rights Institute. She said it was worth the three hours on the bus to get there and back.
Some of Meļņika's favorite moments were dancing with Nelson at the Dancing with the Deans event to benefit the Public Interest Law Group's fellowship program, enjoying the "spectacular sight" of the magnolias blooming, and enjoying the campus while studying outside.