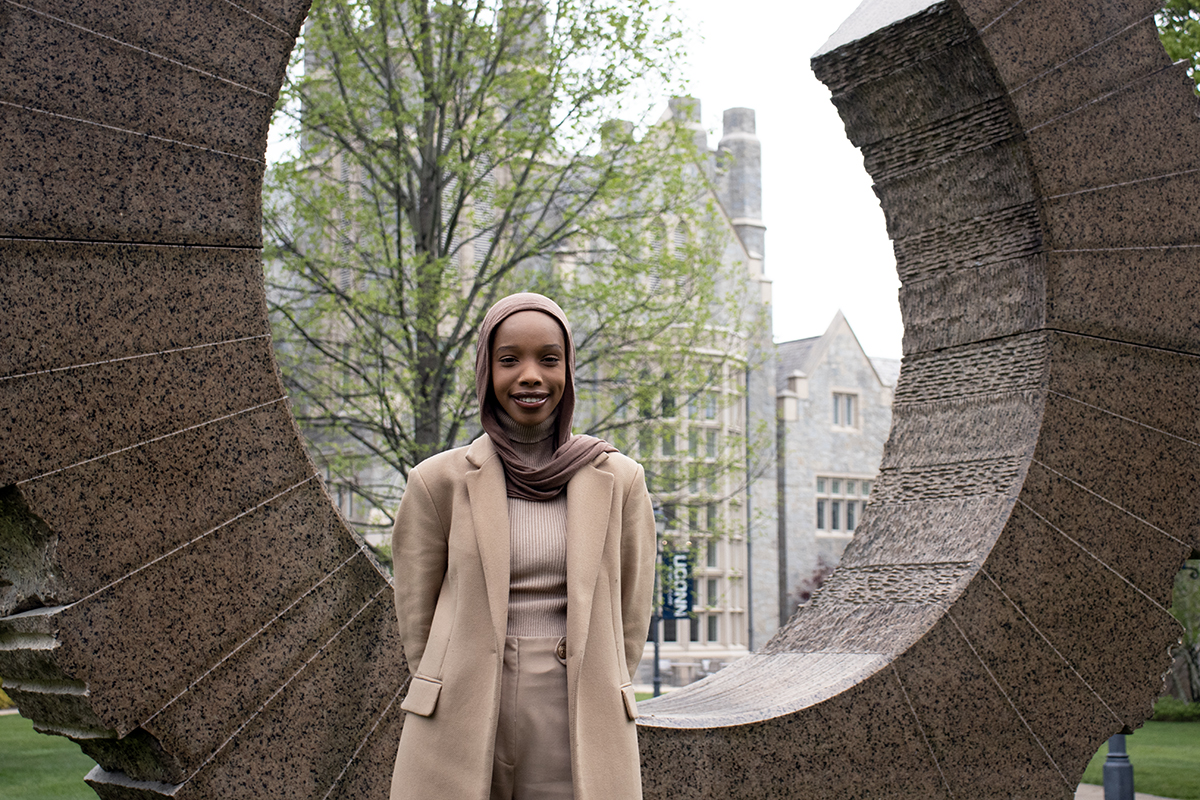 Mumina Egal '23 fell in love with sports at a young age but wasn't sure how to turn that passion into a career. As a teenager, she learned about sports law and enrolled in UConn School of Law with that interest in mind.
As a first-generation law student, Egal didn't have much understanding of how things worked when she first started law school. Reaching out to upper-level students, professors, and alumni gave her invaluable knowledge and enriched her experience.
"One thing that surprised me about UConn Law was how eager alumni were to help current students out in any way they could," Egal said. "This made it easier to reach out to them with any questions, small or big, I had around a variety of topics related to law school and the legal profession."
Egal will graduate with a JD on May 14.
In her three years at UConn Law, Egal was part of the Connecticut Moot Court Board, Mock Trial Society, Negotiation and Dispute Resolution Society, Student Bar Association, Intellectual Property and Technology Law Society and the Black Law Student Association. She has also been a fellow with the Center on Community Safety, Policing and Inequity.
The best memory Egal will always associate with UConn Law was competing in the Frank A. Schreck Gaming Law Moot Court Competition. She did not know much about gaming law going into the competition and found the experience intellectually stimulating.  Plus, "less substantially," Egal had never been to Las Vegas, which was a fun way to break up a busy semester.
"One of favorite quotes from revolutionary, Assata Shakur, encapsulates my biggest takeaway from my time at UConn Law: 'Dreams and reality are opposites. Action synthesizes them.' I never thought I could start and finish law school until I did," Egal said.