Peter Kochenburger
Associate Clinical Professor of Law Emeritus
---
Education/Professional Certification
JD, Harvard Law School
BA, Yale University
Expertise
Insurance Law and Litigation, U.S. Insurance Regulation, International Insurance Regulation, Consumer Protection Regulation
Biography
Peter Kochenburger is the executive director of the Insurance Law LLM program, deputy director of the Insurance Law Center and associate clinical professor of law at the UConn School of Law. He directs the Insurance Law LLM program and teaches courses in insurance law and regulation. He developed and taught the first online courses at the School of Law, including Liability Insurance and Comparative Insurance Regulation, which involves students and faculty from China, Italy and the United States. He was elected to the American Law Institute in 2013 and was a member of the Consultative Group for the Restatement of Liability Insurance project. He has published in the areas of consumer protection, Big Data and insurance regulation, liability insurance and gun ownership, and climate change and insurance.
Kochenburger has served as a funded consumer representative to the National Association of Insurance Commissioners since 2010 and was appointed to the Treasury Department's Federal Advisory Committee on Insurance in 2020. He helped create the first consumer representative program with the International Association of Insurance Supervisors, in which he also participates as a consumer stakeholder. Kochenburger has spoken at numerous insurance law programs in the United States and internationally, focusing on insurance regulation, law and consumer protection. He has also organized and taught training sessions for state insurance regulators, industry professional groups, and regulators from multiple countries, including China. He consults with policyholders, government agencies, and nonprofit organizations on insurance and consumer issues, and serves as an expert witness in insurance-related lawsuits. Kochenburger has been appointed to the Connecticut Insurance Department's Advisory Council on Regulation and selected as a member of the New York Department of Financial Services' Consumer Protection Task Force, which began working in January 2020.
Before joining the faculty, Kochenburger was counsel at Travelers Property Casualty for 11 years, managing significant coverage and bad faith litigation, as well as legislative and regulatory affairs. He also served as an assistant attorney general in the Consumer Protection Division of Iowa's Department of Justice, where he enforced state and federal consumer credit laws and led litigation nationwide against several of the country's largest financial services companies. From 1986 to 1988 he served as special assistant to the dean of Harvard Law School.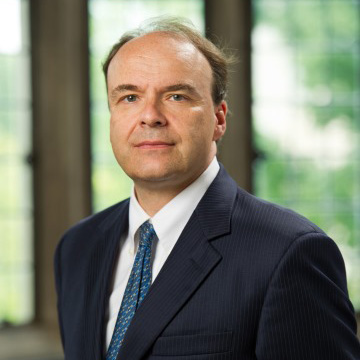 | | |
| --- | --- |
| Phone | (860) 570-5177 |
| Mailing Address | peter.kochenburger@uconn.edu |
| Office Location | Hosmer 104 |