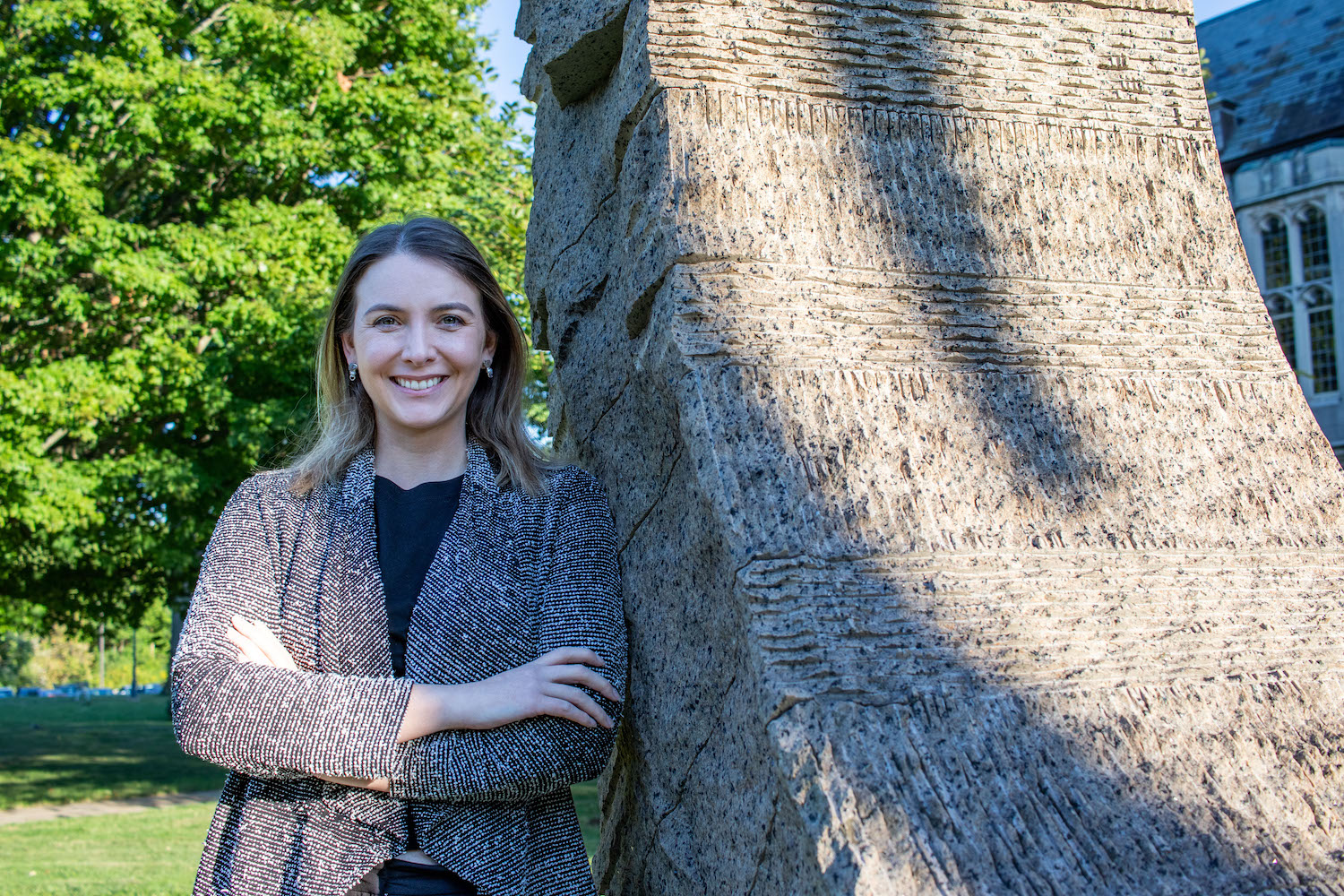 Natália Bortoluzzi Balzan, from Curitiba, Brazil, is a graduate of Pontifical Catholic University of Paraná and specialized programs in Administrative Law with special topics in Municipal Law and in Environmental Law. Natália is completing a Master's in Law at Pontifical Catholic, specializing in Environmental Law and Sustainability.
Why do you want to attend law school? 
Since my law degree (2014), I have focused my studies on Administrative and Environmental Law. I always saw public law as an opportunity to work with projects that could bring improvements to an emerging country like Brazil, where I was born and raised. We have a lack of basic infrastructure and several problems related to environment. On the other hand, just like other countries, we have countless natural resources and the challenge of sustainable development ahead. That made me dedicate efforts not only to litigation, but also to infrastructure projects, in which is possible to prevent environmental issues and make our relationship with the environment more sustainable. After a few years working in the area, it is clear to me that all legal professions demand constant improvement and study. This is what I keep looking for in law school: constant evolution.
Why did you choose UConn Law? 
The Pontifical Catholic University of Paraná, where I am currently pursuing a master's degree in Environmental Law and Sustainability, has an excellent dual degree program in partnership with UConn. The program is focused on internationalizing students from both universities through the exchange of knowledge and experiences. The program, coupled with the notorious quality and respectability of the University of Connecticut, encouraged me to apply to the LLM Program in Energy and Environmental Law at UConn as part of the dual degree program.
What are you most looking forward to in this next year?
I am very excited to learn about U.S. Law, especially the American experience with environmental law. I am sure it will be a great opportunity to get a broader and more practical view of environmental law in an international level. I also came to the U.S. to do my research on a specific subject that I am writing my dissertation on: delegation of public parks as an alternative for better environmental management and more effective conservation. Understanding the American experience on this subject (mistakes and successes) will be very valuable for my research and to eventually work in projects of this nature. As a foreign student, I also hope to experience American culture, both inside and outside the University, and the teaching method in class.
How do you want to use your law degree? 
I plan to continue working with environmental law, perhaps on an international level. I am sure that the LLM Programs at UConn are great opportunities for academic and personal experience. Besides the U.S. law, we have the opportunity to develop legal English and create international networking. Finally, I believe that the LLM Program can be very important to my master's project. To have the opportunity to study the North American regulation and experience on this subject, which has been an example of parks management by the private sector, will add great value for my studies.
What do you do in your spare time? 
I enjoy traveling and getting to know new places and cultures. In the past, I did an academic exchange program at the Università Degli Studi di Padova, in Italy, where I studied for one year. I truly believe that international experience allows us to develop as people and citizens. But what I love doing most, without a doubt, is spending time with my husband and my family (which includes my dog).
What is your favorite lawyer movie, TV show or book? 
I love watching Suits (as entertainment, because that has very little to do with the practice of law).