The University of Connecticut Law School Alumni Association cultivates the spirit of community and pride among those who have attended the law school and contributes to the advancement of the law school and the legal profession. Everyone who has attended UConn School of Law automatically is a member of The University of Connecticut Law School Alumni Association.
The Law School Alumni Association is proud to support the Law School Alumni Association Scholarship. Please show your support today.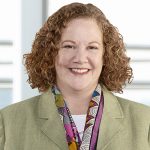 President: Linda Morkan '87
Linda Morkan has dedicated her career to appellate advocacy, handling more than 200 appeals in state and federal tribunals nationwide. A fellow of the American Academy of Appellate Lawyers, she chairs the Appellate Practice Group of Hartford-based Robinson & Cole LLP.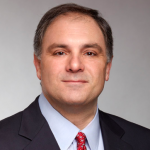 President-Elect: P.J. Cimini '95
P.J. Cimini is a founder and principal of Capitol Strategies Group, LLC, where he has a broad-based public policy practice assisting clients in legislative, administrative and regulatory interactions with local, state and federal government.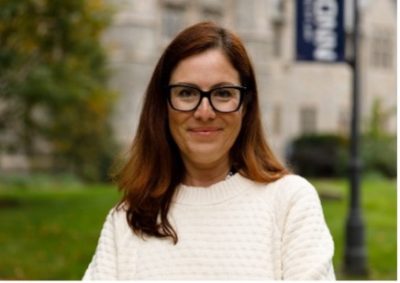 Treasurer: Diana Morales-Bories '96
Diana Morales-Bories is a vice president and general counsel, Refrigeration and WHQ Contracts, at Carrier Global Corp. Diana has delivered global legal leadership for more than 20 years, including more than 10 years at the executive level, in a Fortune 100 U.S. multinational, publicly traded company. She is based in Florida.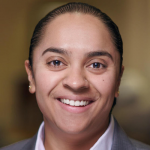 Vice President: Yamuna Menon '11
Yamuna Menon is General Counsel/Assistant State Comptroller at the Office of the State Comptroller, serving as chief legal advisor, providing executive leadership and independent authoritative legal advice, guidance, interpretations, and recommendations to the comptroller and senior staff on all general law issues.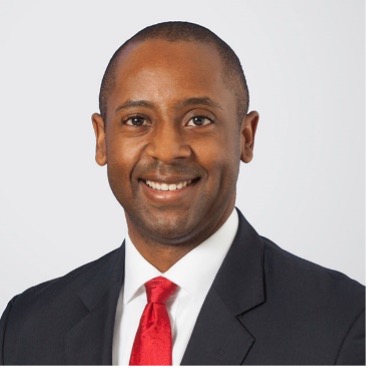 Secretary: Willie J. Biddings '16
Willie J. Biddings is an attorney in Holland & Knight's Boston office and is a member of the firm's Tax Credit Transactions Practice. His practice focuses primarily on equity financing for affordable housing
projects eligible for federal low-income housing tax credits, state tax credits, and federal and state historic rehabilitation tax credits, as well as the structuring and closing of multi-investor and
proprietary funds.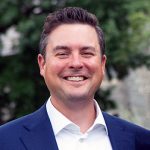 Past President: James Ruel '99
James Ruel is a co-founding partner of Ruel Ruel Burns & Britt LLC and a member of the firm's Family Law Practice Section. He represents clients throughout Connecticut in their efforts to resolve family disputes and also serves as a mentor to the lawyers of the Connecticut Community Law Center.
Michelle Smith Cotto '10
Paul Doyle '90
David S. Hardy '99
Robert C. Hinton '95
Nisha Kapur '14
Dennis Mayer '80
Chaia Odoms Morgan '07
Jennifer A. Osowiecki, PHARM '85, LAW '94
Vincent P. Pace '98, LLM '09, SJD '20
The Honorable Antonio C. Robaina '79
Daniel T. Saltus '08
Lindsay A. Sheehy '02
Alexandra B. Stevens '98
Tara L. Trifon '09
Richard J. Twilley '04
Mony Yin '97
Joseph C. Zemetis '80
Past Presidents
1932
  J. Agnes Burns '24
1934
  Charles E. McCarthy '32
1935
  Joseph M. Cunningham '33
1936
  Robert J. Peyton '32
1938
  Morris Apter '37
1939
  Thomas F. Shea '38
1941
  Thomas J. Hagarty '39
1942
  Fannie Himmelstein '39
1959
  Emilio Q. Daddario '42
1960
  Douglass B. Wright '37
1961
  John J. McGuiness, Jr. '50
1962
  Walter M. Pickett, Jr. '52
1963
  Arthur W. Feinstein '43
1964 
Carmine R. Lavieri '48
1965
  Thomas C. McKone '49
1966
  Anthony V. DeMayo '51
1967
  William R. Moller '49
1968
  James J. Kennelly '59
1969 
Robert C. Leuba '60
1970
  Milton Sorokin '50
1971
  William B. Rush '59
1972
  Myron Friedman '51
1973
  John E. Fay '62
1974 
George F. Sherwood '66
1975
  Hugh F. Keefe '67
1976 
Richard A. Sugarmann '62
1977
  Dorrance Sexton, Jr. '68
1978
  William P. Murray '67
1979 
Edward Maum Sheehy '67
1980
  Joseph C. Lee '67
1981
  Sandra P. Gersten '60
1982
  David W. Collins '58
1983
  Thomas B. Wilson '67
1984
  Frederick M. Tobin '64
1985
  Fred A. Hitt '58
1986 
 George E. O'Brien, Jr. '75
1987
  Angelo L. dos Santos '73
1988
  Lisa B. Bingham '79
1989
  James D. Bartolini '75
1990
  James T. Shearin '86
1991 
 Hyacinth V. Douglas-Bailey '86
1992
  Debra C. Ruel '84
1993
  James Wu '75
1994
  John W. Hamlin '88
1995
  Mark A. Milano '85
1996
  Kevin J. Hecht '85
1997
  Gregory M. Harris '76
1998 
 Thomas J. Welch '90
1999
  James F. Sullivan '92
2000
  Janis C. Jerman '93
2001
  Joseph C. Zemetis '80
2002
  S. Dave Vatti '92
2003
  Neil F. Murphy, Jr. '70
2004
  Karen T. Staib '98
2005
  Rowena A. Moffett '97
2006
  Jose A. Suarez '93
2007
James Sicilian '81
2008
  Barbara J. Collins '78
2009
  Matthew R. Peterson '98
2010 
 Mimi L. Lines '80
2011
  Alexandra B. Stevens '98
2012
 Matthew D. Gordon '87
2013
  Hon. Ingrid L. Moll '99
2014
  Jeffrey C. Kestenband '97
2015
  Vincent P. Pace '98, LLM '09
2016
  David S. Hardy '99
2017
  Christine Jean-Louis '08
2018
  Richard Twilley '04
2019
  Cecil J. Thomas '06
2020 Tara L. Trifon '09

2021 James Ruel '99