The University of Connecticut Law School Alumni Association presented its 2021 awards during a virtual annual meeting on Tuesday, October 26, 2021. The awards recognize service to the law school, the legal profession and the community.
Watch the 2021 Annual Meeting and Awards Ceremony
2021 Award Winners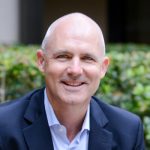 Distinguished Graduate Award: Michael J. Callahan JD '95
Mike Callahan is the executive director of the Arthur and Toni Rembe Rock Center for Corporate Governance and professor of the practice of law at Stanford Law School. Before entering academia, he was senior vice president and general counsel at LinkedIn, where he had global responsibility for legal, regulatory and public policy matters, including corporate governance. Before that, Callahan was executive vice president and chief legal officer at Ten-X and executive vice president and general counsel at Yahoo! Inc.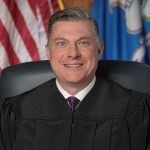 Public Service Award: The Hon. Robert W. Clark CLAS '93 JD '97
Judge Robert W. Clark was sworn into office as a judge of the Connecticut Appellate Court in March 2021. He previously served as a Superior Court judge in the Bridgeport GA and juvenile court and as general counsel to Gov. Ned Lamont from 2019 to 2021. He previously worked for 14 years in the Connecticut Attorney General's Office, first as an assistant attorney general in the Special Litigation Department and later as special counsel to Attorney General George Jepsen. He previously worked for the law firms of Day, Berry & Howard LLP, now Day Pitney, and Kramer Levin.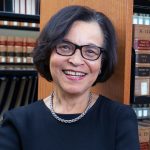 Distinguished Service Award: Dr. Constance Belton Green JD '72
Constance Belton Green was the first Black woman to graduate from the UConn School of Law. Green also holds an education doctorate from Teachers College Columbia University. She began her legal career as a staff attorney at the New Haven Legal Assistance Program and at Greater Hartford Legal Aid. She served as an education consultant at the Connecticut Department of Education and as Chief Diversity Officer at Eastern Connecticut State University. Green is the author of "The Trailblazing Bessye Bennett" and "Still We Rise: African Americans at the University of Connecticut School of Law." Green, a diversity consultant, serves as a co-chair of the Diversity Equity and Belonging Committee at UConn Law. The Constance Belton Green Diversity Fund, established in 2020 by Dean Eboni S. Nelson, supports diversity and social justice initiatives at the law school.
2021 Graduates of the Last Decade Impact Award
Alexandra J. Cavaliere JD '16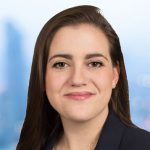 Alexandra Cavaliere is an associate at Locke Lord LLP, where she focuses her practice on general corporate, regulatory and transactional insurance matters. She began her legal career as an associate in the Boston office of Proskauer Rose LLP. After a long journey beginning in July of 2019, she was officially diagnosed with ALS (or amyotrophic lateral sclerosis, also known as Lou Gehrig's disease) in the summer of 2020. While she is still working, she is transitioning her focus to advocating for ALS patients' access to funding and treatments full-time.
Franklin E. Perry JD '13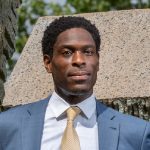 Franklin Perry II works for the Connecticut General Assembly as the chief of staff for the Connecticut House Democrats. He previously worked as an attorney at Brown Rudnick LLP in the Government Affairs and Real Estate practice groups. During his time at UConn School of Law, Franklin served as the Student Bar Association president. He currently serves as a board member on the Connecticut Housing Finance Authority and the Connecticut Bar Foundation.
Bianca Scherr JD '16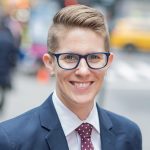 Bianca Slota Scherr is a former prosecutor, journalist, and PR specialist. From 2005-2010, Bianca was a news reporter and anchor for television stations in Anchorage, Alaska and Burlington, Vermont. She subsequently served as press secretary to Gov. Peter Shumlin of Vermont and as a social media and digital communications specialist at the UConn School of Law. After graduating, cum laude, Scherr joined the Manhattan District Attorney's Office as an assistant district attorney. She spent nearly five years prosecuting misdemeanors and felonies, including sex crimes and human trafficking cases, before leaving the office to be a full-time parent.
DeVaughn L. Ward JD '11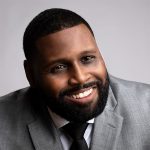 DeVaughn L. Ward is senior legislative counsel at the Marijuana Policy Project and has worked in several states on marijuana legalization.  He previously spent nearly a decade gaining experience in law and public policy by serving in legislative roles in the Connecticut State Senate, the Connecticut Department of Public Health, and the City of Hartford. In addition to his role at the Marijuana Policy Project, he manages a boutique civil rights practice in Hartford and has worked on behalf of Connecticut inmates in their battle to receive adequate medical care.
LSAA Annual Meeting & Awards Dinner 2021 Sponsors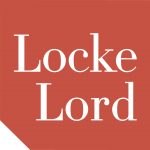 Michael Bellafiore '97
Professor & Dean Emeritus Timothy Fisher

Past Awardees
Distinguished Graduate Award Winners
2020  Curtis Tearte '78
2019  Henry S. Cohn '70
2018  Anne C. Dranginis '72
2017  Cheryl A. Chase '78
2016  Kathleen A. Murphy '87
2015  Andrew J. McDonald '91
2014  James T. Shearin '86
2013  Michael L. Aresco '76
2012  Evan D. Flaschen '82
2011  James K. Robertson, Jr. '74
2010  James Sicilian '81
2009  Christine S. Vertefeuille '75
2008  Kevin J. O'Connor '92
2007  Christopher F. Droney '79
2006  Hope C. Seeley '89
2005  Alphonso E. Tindall, Jr. '81
2004  John H. Durham '75
2003  Thomas J. Groark, Jr. '65
2002  Dona D. Young '80
2001  William H. Trachsel '71
2000  Joette Katz '77
1999  Daniel F. Flynn '62
1998  Rosemary E. Giuliano '78
1997  Richard N. Palmer '77
1996  Randall Pinkston '80
1995  Members of the Judiciary
1994  Thomas D. Ritter '77
1993  Hubert J. Santos '69
1992  Robert R. Googins '61
1991  Thomas H. Dooley '64
1990  Francisco L. Borges '78
1989  John F. Droney '73
1988  Dale P. Faulkner '63
1987  Richard D. Tulisano '69
1986  James J. Kennelly '59
1985  Hugh F. Keefe '67
1984  William R. Davis '55
1982  James F. English, Jr. '56
1981  Lewis B. Rome '57
1980  Robert N. Giaimo '44
1979  Joseph W. Bogdanski '40
1978  T. Emmet Clarie '38
1977  Carmine R. Lavieri '48
1976  Anthony V. DeMayo '51
1975  Carl W. Nielsen '52
1974  Alva P. Loiselle '43
1973  Louis Shapiro '32
1972  Douglass B. Wright '37
1971  Thomas J. Meskill '56
Distinguished Service Award Winners
2020  Timothy Fisher
2019  Ingrid Moll '99
2018  Jon Bauer
2017 Steven M. Greenspan '85
2016 Lewis S. Kurlantzick
2015 Martha Stone
2014 Barbara J. Collins '78
2013 Willajeanne F. McLean
2012  Jeremy Paul
2011  Alexandra Davis DiPentima '79
2010  William R. Breetz
2009  Laurie S. Werling
2009  Alan E. Green '74
2008  Rafael A. Santiago '83
2007  Kurt A. Strasser
2006  Nell Jessup Newton
2005  Alfred V. Covello '60
2004  James D. Bartolini '75
2003  Donna F. Martinez '78
2002  Barbara B. Kennelly
2001  Dr. Henry C. Lee
2000  Hugh C. Macgill
1999  John C. Brittain
1998  Robert J. Callahan
1997  David W. Collins '58
1994  Robert C. Zampano
1993  Ellen Ash Peters
1992  Cornelius J. Scanlon
1991  Peter A. Lane '67
1990  George Schatzki
1989  Ethel S. Sorokin '53
1988  Thomas C. McKone '49
1987  Howard R. Sacks
1986  Phillip I. Blumberg
1975  George F. Sherwood '66
1974  Aaron Nassau
Public Service Award Winners
2020  Michelle Duprey '93
2019  Charles Luckey '85
2018  Perry Zinn-Rowthorn '97
2017  Eric D. Coleman '77
2016  Linda J. Kelly '76
2015  Susan B. Handy '80
2014  Harry D. Weller '79
2013  John A. Danaher, III '80
2012  Pedro E. Segarra '85
2009  Nora R. Dannehy
2007  Michael R. Sheldon
2006  Joan Glazer Margolis '78
1990  Thomas P. Smith '72
1989  Robert I. Berdon '57
1988  Eunice S. Groark '65
1987  Anne M. Hamilton '73 & Rosalind S. Katz '78
1975  William D. Graham '49
1974  Robert C. Leuba '60
Medal of Excellence Award Winners
2019  Karen DeMeola '96
2015  Robert M. Langer '73
2012  The Honorable Ellen Ash Peters
2010  Anthony V. DeMayo '51
2008  William F. Gallagher '63
2004  Ralph Gregory Elliot
1990  William B. Rush '59
1989  Wesley W. Horton '70
1988  William S. Zeman '41
1987  Robert W. Fiondella '68
1975  William R. Davis '55
1974  George F. Muir '39
Graduates of the Last Decade Impact Award
2020: Dan Brody '15, Aigné Goldsby '16, Lisa Marie Rivas '11
2019: Alfredo Fernández '12, Ellen Messali '10, Erick Russell '12
2018: Donald J. Bell '13, Walter Menjivar '12, Meredith O'Keefe '08, Matthew Ritter '07
Lifetime Achievement Award
2016 Julia Brezina Dunlop