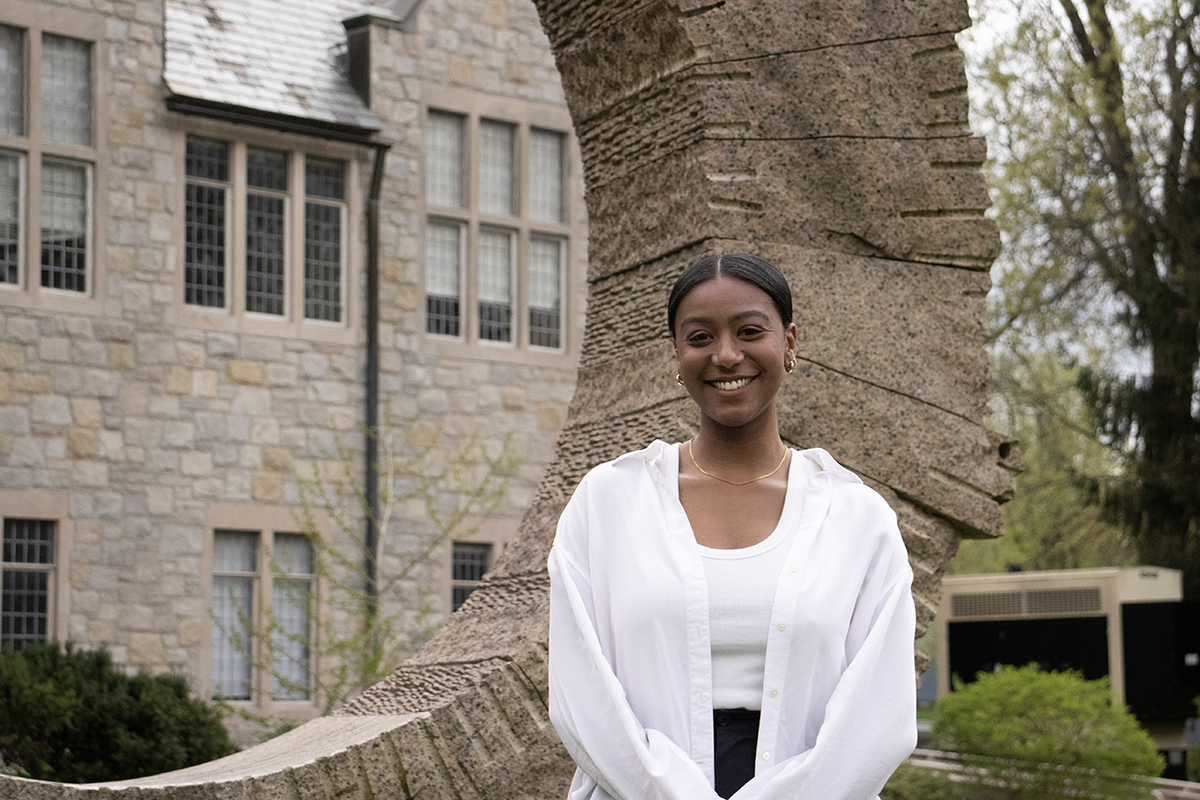 Bryce Simmons CLAS '20 LAW '23 developed a strong interest in politics in high school and went on to major in political science at UConn. During a congressional internship with Senator Richard Blumenthal, she found an interest in law and decided to attend UConn Law.
Simmons will graduate with a JD on May 14. After that, she plans to serve as law clerk to Judge Thomas Farrish LAW '05, a federal magistrate judge for the District of Connecticut. The following year, she plans to join the Connecticut law firm of Robinson & Cole.
Her biggest surprise about UConn Law was how quickly she was able to get to know people and feel part of the community on the closeknit campus.
"My biggest takeaway from UConn Law has to be the amazing people I have met along the way, with both professors and students," Simmons said. "I have definitely made some lifelong connections in these past three years."
During her time at UConn Law, Simmons has been a research assistant and fellow in the Center on Community Safety, Policing and Inequality as well as president of the Black Law Students Association.
She especially liked taking advantage of good-weather days, sitting outside in the picnic grove, working, socializing with other students, and enjoying the beautiful campus, and encourages everyone else to do so during their time at UConn Law.